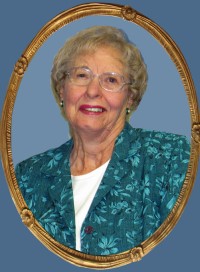 Sara Earle Sherer, 87, of Troutman, N.C., died Friday, October 15 2021. She was born in Clover, S.C., on May 2, 1934, to the late Lewis Blease Earle and Arlie McCarter Earle.
Sara graduated from Clover High School with honors in 1952. She took her love of people and math to Erskine College and graduated with honors. She worked one year post graduate as an assistant to the Dean of Women. Sara taught math off and on for 28 years, beginning at Tryon High School, and retired from South Iredell High School. She was beloved by her students. She enjoyed sponsoring clubs like Student Council and Beta club.
Sara married her loving husband, Rev. Robert (Bob) Sherer, on May 31, 1957. She enjoyed working in the church through women's groups and youth groups. Sara was an avid gardener and was known for her roses.
She is survived by her husband Bob; daughter, Lynn Sherer of the home; son, Blane Sherer of Asheville; grandchildren, Amber Sherer of Greenville S.C., and Celeste Sherer Farmand (Christopher) of Austin, Texas; great grandchildren, Julian Priester and Paisley Farmand; siblings: Wilmer Earle (Betty, deceased), Tommy Earle (Rachel), Barbara (John), Peggy (sister-in-law), Bobby (Donna), and Dianne Wallace (Ron); and a cousin who was like a sister, Charlotte Jackson (Dick). She was survived by many nieces and nephews, cousins and friends who loved her dearly.
She was preceded in death by her mother, Arlie Earle; her father, Blease Earle; and her brother, Leonard Earle.
Services will be held at Statesville First ARP Church at 2 p.m. on Friday, October 22, 2021, with receiving to follow. The family requests masks to be worn.
The family requests in lieu of flowers memorials be sent to New Perth A.R.P. Church in Troutman or Statesville First A.R.P Church.
The family is being served by Troutman Funeral Home. Visit www.troutmanfuneralhome.com.