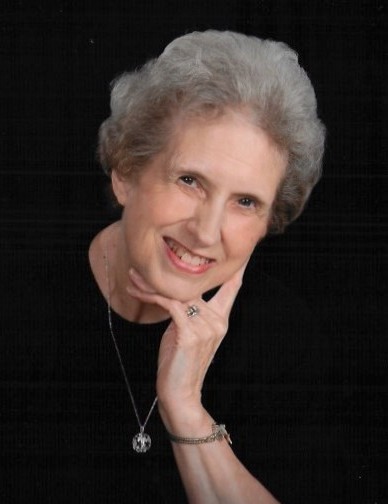 Mrs. Shelbia Jean Alexander Ervin, 84, of Troutman, N.C., passed away July 18, 2021, in her home surrounded by her family.
She was born May 5, 1937, in Alexander County, a daughter of the late William (Bill) Neil Alexander and Mary Bowman Alexander.
In 1954, Jean graduated from Celeste Henkel High School in Iredell County. She attended Kings Business College in Charlotte. She worked at the Iredell County Agricultural Extension Office and Statesville Police Department before becoming a wonderful mother and grandmother. Later in life, Jean pursued her love of baking and developed a cake business that turned into a catering business for many years. Jean made hundreds of wedding cakes for local brides and birthday cakes for many. She was always on the lookout for new recipes her entire life.
Jean was a member of First United Methodist Church in Troutman and was active in the United Methodist Women and Women of the Church. She used her gift of hospitality and served others in various ministries throughout the years. She was also an active member of the Choir for over forty years and always enjoyed Christmas and Easter cantatas.
Jean was married on December 2, 1956, to Danny Milton Ervin Sr. She was preceded in death by a brother and numerous brothers-in-law and sisters-in-law.
She is survived by her husband of 64 years, Danny Ervin Sr.; sons Danny (Donna) Ervin Jr. of Salisbury, Md., Billy (Talica) Ervin of Dallas, N.C., Michael (Tracy) Ervin of Summerfield, N.C., and daughter Leslie (James) Campbell of Mooresville, N.C.; nine grandchildren, Katie Ervin, Alex Ervin, Sarah (Mack) King, Rachel (Michael) Huffman, Stephen (Haylee) Ervin, Parker Ervin, Preston Ervin, Julianna (Nick) Eisele and Benjamin Campbell; and seven great-grandchildren and an eighth on the way. She loved her family dearly and served as an excellent wife, mother, grandmother and great grandmother by showing love and kindness in many various ways, particularly family celebrations with all kinds of wonderful meals, cakes, and desserts.
A graveside service will be held at First United Methodist Church Cemetery in Troutman, N.C., on Thursday, July 22, at 11 a.m. with Pastor Jeff Hamrick officiating. Pallbearers will be grandsons Alex Ervin, Stephen Ervin, Benjamin Campbell, Parker Ervin, Preston Ervin, and nephew Mark Ervin. The family will receive family and friends following the service in the church fellowship hall.
In lieu of flowers, memorials can be made to your choice of the following: First United Methodist Church, P.O. BOX 717, Troutman, NC 28166; St. Jude's Children's Research Hospital, 501 St. Jude Place, Memphis, TN 38105; Hospice of Lake Norman-Charlotte Region, P.O. BOX 470408, Charlotte, NC 28247.
The family would like to extend their deepest gratitude to the devoted caregivers who loved Jean and helped her to remain in her home, Debbie Overcash, Missy Jablonski and Alice Ward as well as the Lake Norman Hospice team.
Troutman Funeral Home is serving the family.