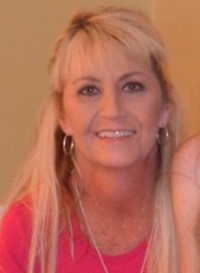 Shelley Reneé Medich Mazag, 57, of Troutman, N.C., passed away on Monday, April 5, 2021.
Shelley was born on October 31, 1963, in Niles, Mich., to George and Charlene Stewart Medich. She loved camping with family, doing crafts and watching Hallmark Christmas movies. She especially loved spending time with her immediate family as well as when she was able to get together with all of her many, many cousins. She also enjoyed spending time with her closest friends.
She was preceded in death by her husband, John Mazag.
In addition to her parents, Shelley is survived by her daughter, Taylor Mazag; son, Zac Mazag; brother, Mark Medich (Alisa); niece, Payton Medich; her two dogs, Zoe and Skylar; and her grand dogs, Manning and Houston.
Due to COVID-19 restrictions, the family will hold a private service. A celebration of life will be conducted at a later date for family and friends.
In lieu of flowers, memorials may be made to Holy Trinity Lutheran Church at 225 Morgan Street, Troutman, NC 28166 or the National Kidney Foundation at 2917 Freedom Drive, Charlotte, NC 28208. A college fund will be set up at a later date for the Mazag children.
Troutman Funeral Home is serving the family.