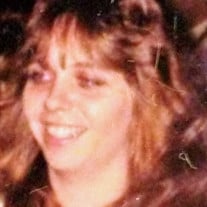 Sherry Dawn Morrow Belt, 49, of Mooresville, N.C., passed away on Monday, August 30, 2021.
She was born on February 18, 1972 in Mooresville, N.C., to Patricia Ellis Gordon and Lanny Ross Morrow.
She enjoyed watching television, including Sons of Anarchy, Game of Thrones, Gladiator, and Shameless. She adored spending time with her family and friends. She will be greatly missed by all who knew her.
She is survived by her husband, John Belt Jr; children, Wayne Thomas Garrett Jr., Casey Dawn Garrett, Krista Marie Newton, and Kati Renee Perry Belt; sisters, Lana Denise Wright, and Tammy Gilliland; brother, Timothy Shawn Morrow; grandchildren, Nevaeh Marie Hollar, Kaydence Lee Jones, Hunter Garrett, Isaiah Newton, Tylor Perry Jr., Elainia Perry, and George Jones.
Cavin-Cook Funeral Home, Mooresville, is serving the Belt family. Condolences may be made to the family at www.cavin-cook.com.