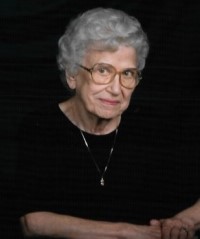 Shirley Lowrance Cornacchione, 95, of Statesville, N.C., died Wednesday, August 25, 2021.
She was born in Iredell County on July 25, 1926, and was the daughter of the late Julius Alexander Lowrance and Texie Patterson Lowrance. Shirley was married for 56 years to the late Guy Salvatore Cornacchione, who preceded her in death in 2007.
She was a graduate of Statesville City School and worked for over 70 years as a hairstylist at Cut and Curl Beauty Shop. Some of her clients were patrons for over 50 years. She retired in 2019 at the age of 92.
Mrs. Cornacchione is survived by two sons, Tony Cornacchione (Tracy) of Salisbury and Guy "Sal" Cornacchione Jr. of Statesville; and one daughter, Teresa Cornacchione (Jamie) of Statesville. She adored being "Mama Shirley" to her four grandchildren, Rachael Desch (Tim), Nick Cornacchione (Selena), and Joe Cornacchione, all of Salisbury, and Sam Cornacchione of Monterey, Calif. Also surviving are two great grandchildren, Aubree and Kinslee Cornacchione of Salisbury.
In addition to her husband and parents, Mrs. Cornacchione was preceded in death by one brother, JA Lowrance; three sisters, Kathleen Clark, Mildred Hughey, and Opal Beasley; and one grandchild, Sarah Cornacchione.
She was a tiny, petite lady of quiet, steadfast strength. She was an avid crossword puzzle worker and Pavarotti fan. She cherished the company of many special pets over the years and the memories of many outdoor lake and mountain adventures with her family and husband Guy. At family gatherings, she often enjoyed toasting with the family signature drink, the "Winky Dink."
Graveside service will be held 2 p.m. at Oakwood Cemetery on Sunday, August 29, 2021.
The family wishes to thank all the staff and caregivers of Iredell Home Health and Hospice of Iredell County for their excellent care and support. Please send memorials to Hospice and Palliative Care of Iredell County, 2347 Simonton Road, Statesville, NC 28625 or St. Philip the Apostle Catholic Church, 525 Camden Drive, Statesville, NC 28677.
Troutman Funeral Home is serving the family.