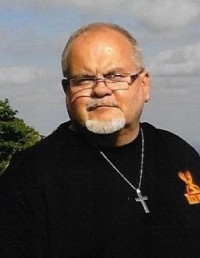 Terry Wayne West, 66, of Cleveland, N.C., went to be with his Lord and Savior on Wednesday, September 1, 2021.
Terry was born on July 5, 1955, in Iredell County, N.C., to Gilbert and Vetree West. In addition to his parents, Terry was preceded in death by his son, Cameron Lynn West, and brother, Tommy West.
Terry is survived by his wife, Sherry Wooten West; daughters, Shanea Matheson (Scott), Tabitha Cape (Tim), and Mariah Parker (Josh), grandchildren, Dylan Matheson (Ashley), Aleesha Matheson (Brandon), Hunter Cape (Stephanie), Hailey Matheson (Matt), Olen Cape (Mackenzie), Chase Matheson and Harley Cape. Also surviving are great grandchildren, Abby Parker, Brixxon Sutton, Adalyn Matheson, Raelynn Cape, Wyomi Cape, Harper Cape and two others on the way; sisters, Teresa Earp (Terry), Diane (Edward) and Brenda Cavin.
Terry loved his family, all his girls, grandkids and great grandkids. He loved spending time riding his motorcycle when his health allowed and took pride in riding in his new red car. Terry was such a warrior. He faced a lot of obstacles in life, but he always put up a good fight. Terry will be greatly missed by all of his loved ones.
Graveside service will be conducted at 11 a.m. on Saturday, September 4, at St. Michaels with Rev. Larry Holleman officiating.
Troutman Funeral Home is serving the family.