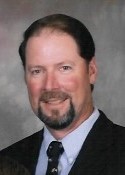 Timothy Morrow Feimster, 61, of Scotts, N.C., passed away on Wednesday, April 14, 2021.
Tim was born on April 3, 1960, in Taylorsville, N.C., and was the son of Mary Lois Morrow Feimster and the late Robert "Bobby" Lee Feimster, who died in 2013. He attended Scotts School and graduated in 1978 from West Iredell High School. He attended Montreat Anderson College for two years and then attended Western Carolina University. On September 29, 1984, he was married to Celeste Hall Feimster, who survives. He was the owner of Tarheel Water Beds and later was associated with Systel Copy Company and before becoming disability retired he worked as a rep with Betco. He was a member of Concord Presbyterian Church and enjoyed fishing, baseball, gardening, working on cars and for fifteen years was a baseball coach for a travel team.
In addition to his mother and his wife, Tim is survived by his son, William "Will" Henry Feimster (Hannah); and brother, Randy Feimster (Martha), all of Scotts, N.C. He is further survived by his brother-in-law, Jim Hall (Susan); and sister-in-law, Julie Sampsel (Mark); along with a number of nieces and nephews.
A funeral service will be conducted at 2 p.m. on Sunday, April, 18, 2021, at Concord Presbyterian Church with Rev. Liz Troyer officiating. Burial will follow in the church cemetery. The family will visit with friends follow the services. Active pallbearers will be Dick Sears, Matt Austin, Jeff Templeton, Craig Morrow, David Setser, Thomas Setser.
In lieu of flowers memorials can be made to Carcinoid Cancer Foundation at 118 N. Bedford Road, Suite 100, Mt. Kisco, NY, 10549-2555 or Gordon Hospice House at 2341 Simonton Road, Statesville, NC 28625 or Concord Presbyterian Church at 3867 Taylorsville Hwy, Statesville, NC 28625.
Arrangements are in the care of Troutman Funeral Home.