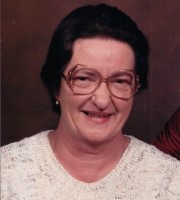 Treva Anne Arthurs Hargett, 82, of Troutman, N.C., passed away on Wednesday morning, January 27, 2021, at Iredell Memorial Hospital.
Mrs. Hargett was a February baby, born in Troutman to the late Vaughn P. and Anna Belle Arthurs, and lived most of her life in that community. She was a graduate of Troutman High School, and worked in a number of fields, including BellSouth Telephone and Romac Metals, from where she retired. She was a member of Amity Lutheran Church and was ministered to lovingly by its late Pastor and other members. She was an artist, a lover of literature and history, and had a deep connection to the roots of her family lineage in Iredell County. She made sure to share her wealth of knowledge with all who knew her best.
She is survived by one sister, Elva Arthurs Reavis of Troutman; two brothers-in-law, James Stirewalt and Ralph Lackey; 11 nieces and nephews; and 17 great nieces and nephews.
Members of Treva's extended family wish to express their deepest gratitude to her neighbors, and the Troutman community as a whole, for their love and care for Treva, especially over the last few years.
Graveside funeral services will be held at 3 p.m. Monday, February 1, 2021, at Iredell Memorial Gardens. Ms. Hargett will lie in state from 12 to 5 p.m. on Sunday at Troutman Funeral Home.
Memorials may be made to Amity Lutheran Church, 1367 Ostwalt Amity Road, Cleveland, NC, NC 27013 and online condolences may be made to the family at www.troutmanfuneralhome.com.
Troutman Funeral Home is serving the family.