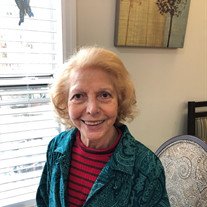 Vida Golden, 86, of Mooresville, N.C., passed away peacefully on April 3, 2021. She was born on August 25, 1934, in Tehran, Iran to Maryam Gholamreza Moazedi and Mostafa Moazedi.
She is survived by her daughter, Fariba Homesley. She was predeceased by her daughter, Freshteh. She is also survived by her son-in-law, Cliff Homesley, and her grandchildren and (spouse/sweethearts) as follows: Troy Clifton Homesley III (Sonya Khattak), Persia Homesley (Ray Hadad), Cyrus Homesley (Marjon Montazeri), and Darius Homesley (Jennie Vo). She was predeceased by her parents and by her brother, Bahman Moazedi. She is survived by her siblings in Austria, Farah Moazedi, Manuchehr Moazedi and Ali Reza Moazedi.
Vida, affectionately known as Maman by those who loved her, practiced as a dentist until her retirement. She loved to study history, to watch old Bollywood movies, to dance and to garden. She would embrace anyone she met and treat them as her own and tell them they are beautiful and that she loves them. She was known at Planet Fitness as the expert on all of the machines. She was president of the Summit Place garden club. Vida had many positive days leading up to her death and was particularly happy in the last weeks of her life and she will take that state of mind into the next dimension.
A graveside service will be held at Glenwood Cemetery on Tuesday, April 6, 2021, at 3 p.m. In lieu of flowers, contributions can be made to Kadampa Meditation Center Charlotte, 528 East Boulevard, Charlotte, NC 28203 or Gordon Hospice House, 2341 Simonton Road, Statesville, NC 28625.
Cavin-Cook Funeral Home & Crematory, Mooresville, is serving the Golden family. Condolences may be made to the family at www.cavin-cook.com.