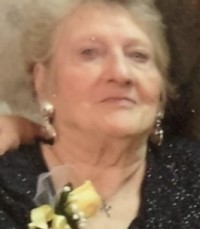 The children of Virgie Mae Ervin Berry Dellinger wish to inform the public, family and friends that Virgie passed on the June 8, 2021, after a lengthy battle with kidney failure.
Surviving are her spouse, Louis Dellinger; her children, Sandra Gay Berry Moore Massey, Kevin Mark Berry, Lisa Renee Berry Byers, and Gwen Eliane Berry Beck; and a sister, Rachel Boston.
She is survived by 15 grandchildren (one deceased), several great grandchildren (one deceased).
She was preceded in death by her spouse, Claude Anthony Berry; her oldest brother, Gene Ervin, and William Ervin.
A very intimate gathering for the children to say goodbye will take place and further plans/arrangements will be announced. Respect for the survivors would be appreciated.
In lieu of flowers, please contribute to Children's Hope Alliance (Barium Springs) home and hope for children. The address is Children's Hope Alliance, P.O. Box 1, Barium Springs, N.C. 28010.
One of Virgie's favorite singers and entertainers was Elvis Presley. From the song Wisdom of The Ages: "Live each day, as if it were your last … It's written in the stars, your destiny is cast."
Rutledge and Bigham Funeral is serving the family.