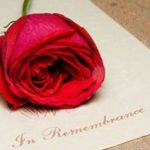 Yvonne "Bonnie" Padgett Bright-Hajikakou, 67, of Woodleaf, N.C., passed away on January 9, 2021. She was born November 30, 1953, to the late Ralph Padgett and Ruth Hellard Padgett. She was also preceded by her two brothers, Dennis Padgett and Barry Padgett; and one sister, Beverly Perkins.
She graduated from Davie High School, and retired from Salisbury Gardens as a Medical Technician. Bonnie enjoyed crafting, ceramics, cooking, collecting, and most of all spending time with her family. She was a lot of fun to be around and had a heart of gold. She was a survivor, and taught her daughters how to survive as well.
Those left to cherish and honor her memory include her daughters, Christi Harmon (Sammy) of Statesville, and MiChelle "Mikki" Dowell (Reid Deal) of Winston-Salem; sister, Carol Ann Murph (Mike) of Cooleemee; eight grandchildren, Destiny Poole, Dustin Dowell, Danielle Griffith, Katelyn Harmon, Andrew Barnett, Isabella Barnett, Madison Hartman, and Serenity Harmon; two great-grandchildren, as well as her partner Dwayne Hall.
The family will hold a Celebration of Life at Bonnie's home on Sunday, January 17, 2021, at 2 pm.
In lieu of flowers, the family would like to make a donation to The WorldWildLife Conservation and adopt a wolf in her memory.
Reavis Funeral Home of Statesville is proud to be serving the family.