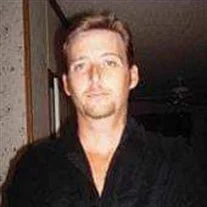 Aaron Nathaniel Evans, 48, of Statesville, N.C., passed away at his home on Thursday, June 23, 2022. He was born on March 28, 1974, in Rocky Mounty, N.C., and was the son of Margaret Greiner and the late Gerald Michael Womble.
Aaron loved being a truck driver. In his free time, he loved to fish and when he wasn't able to, he enjoyed taking his five cats outside and catfishing in his front yard — because the cats would always bite.
In addition to his father, Gerald Michael Womble, he was preceded in death by his aunt, Mary Johnson.
Those left to cherish his memory include his wife, Crystal Fisher; his mom, Margaret Greiner; his adopted dad, Donald Ray Evans; daughters, Amber Russnak and Amanda Russnak; grandson, Linden and Michael; granddaughter, Layla; brother, Jarrod Bagley; sisters Tiffany McLeod and Cynthia Whitley; uncles, Burleigh Lewis and Robert W. Lewis Jr.; nephews, John Stahl and Greg Curl; and great-nephew, Eli Stahl.
To honor Aaron, family and friends are encouraged to celebrate his life as he would have wanted. Cherish his memory in your heart.
Nicholson Funeral Home has the honor of serving the family.