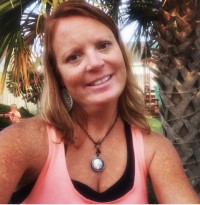 Amber Lynn Campbell, 43, of Catawba, N.C., passed away peacefully at her home on April 3, 2022.
Amber was born in Canton, Ohio on September 15, 1978, and was the daughter of Kenneth D. Dornhecker and Kathy Tyndall (J.W.). She worked for the Cumberland County School system as a data manager and loved her job. Amber loved her family, shopping, and anything outdoors, especially the beach.
In addition to her parents, Amber is survived by her son, Wyatt Joseph Campbell. She is also survived by two sisters, Lori Fowler (Jerry) and Evee Dornhecker of Georgia; one brother, Michael Womack of South Carolina; one stepbrother, Jamie Tyndall of Benson, N.C.; and several nieces and nephews.
Troutman Funeral Home is serving the family.