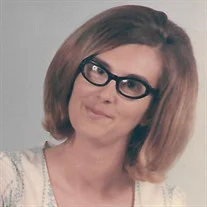 Amelia Ann Hatcher Mason, 72, of Statesville, N.C., died Monday, April 4, 2022, at Iredell Memorial Hospital. She was born in Iredell County on August 3, 1949, to the late Buford Hatcher and Katie Murdock Hatcher.
She was also preceded in death by her husband, Michael Wayne Mason; three brothers, Joe Tom Hatcher, Gary Hatcher, and Jimmy Hatcher; and a sister, Barbara Harris.
Miss Ann was a very special lady. She never encountered a stranger that she could not quickly turn into a friend. She was a people person and fiercely loved everyone. Ann had retired from Cabinet Makers as office manager, and she had also worked as a secretary at the local public library and Iredell Memorial Hospital for many years in her youth. She was a long-time member of Fairview Baptist Church, and she loved God with all of her being. Her favorite hobbies included cooking, reading, watching soaps on TV, and spending time with her "grandbabies."
Ann had a love for music, but she had a special affinity for beach music. She earned a bachelor's degree from Gardner Webb University and always preached the power of education to her children. Her family meant more to her than anything on this earth.
Those left to cherish her memory include two sons, Chad Mason and Bryan Mason; four grandchildren, Alexis Jeffreys, Joey Mason, Allie Mason, and Izzy Mason; a grandson-in-law, Parker Jeffreys; two nephews, Kenny Harris and Kelly Harris; and her best friends, Shirley Franklin and Nancy Hutchison.
A Funeral Service will be held Friday, April 8, 2022, at Fairview Baptist Church at 10 a.m. with Rev. Scott Jeffreys officiating. The family will visit with friends at the church one hour prior to the service.
Nicholson Funeral Home is honored to be serving the Mason family.