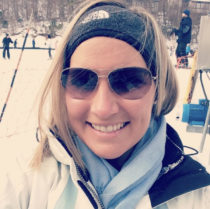 Ashley Elizabeth Banister, 36, of Roswell, Ga., and formerly of Mooresville, N.C., passed away on Saturday, October 15, 2022, due to a car accident.
She was born on June 24, 1986, in Jacksonville, Fla., to John and Nancy Edmunds Banister. Ashley was a 2004 graduate of Lake Norman High School in Mooresville, and she later graduated from UNC-Greensboro. After graduating college, she became passionate about tennis and golf. She was the captain of her tennis team in Atlanta, Ga. She was employed with Berkdia as a property appraiser. Ashley enjoyed shopping just like her mom and traveling with her career. She loved her family and her fur babies, her retriever Cody and her cat Chloe.
In addition to her parents, John and Nancy, she is survived by her brother, Matthew Banister; paternal grandmother, Elizabeth Banister; aunt and uncle, Harris and Janette Edmunds McCollum; and aunt and uncle, Mike and Sabrina Banister Lewis.
A Celebration of Life will be held at 2 p.m. on Sunday, October 30, at Cavin-Cook Funeral Home Chapel with Rev. Mark Pitts officiating. The family will receive friends immediately following the service.
In lieu of flowers, memorials may be made to Alzheimer's Association – Western Carolina Chapter, 4600 Park Road, Suite 250, Charlotte, NC 28209 or www.alz.org/.
Cavin-Cook Funeral Home & Crematory, Mooresville, is serving the Banister family. Condolences may be made to the family at www.cavin-cook.com.