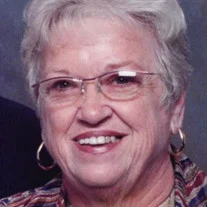 Awanda Louise Davis, 80, of Mount Ulla, N.C., passed away on June 29, 2022. She was born on January 3, 1942, in Concord, N.C., to the late Walter and Mildred Hancock.
Awanda was a fabulous cook and seamstress who enjoyed living on a farm. She loved the opportunity to feed anyone who came to her home. Awanda was a wonderful wife, mother and grandmother who enjoyed spending time with all of her family, especially the grandchildren.
In addition to her parents, Awanda was preceded in death by her brothers, Wilburn Hancock and David Hancock.
She is survived by her husband, Charles Davis; step-daughters, Sandy Star Smith and Alisa Davis Moose; grandchildren, Jennifer Bost (Bryan), Matthew Moose, Travis Thompson, Dakota Thompson, Carolyn Vanalstyne (Vincent), and Sara Grace Smith; great-grandchildren, Luke Eggert, Kelsey Goodman, Levi Goodman, Logan Bost, Khloe Bost, Wesley Moose, William Moose, Riley Thompson, and Mathias Vanalstyne; sisters, Peggy Howell (Jack) and Debra Watkins; several nieces and nephews.
A Memorial Service will held at 3 p.m. on Sunday, July 3, 2022, at Cavin-Cook Funeral Home & Crematory, Mooresville, N.C., with the Rev. John Miles Officiating.
In lieu of flowers, memorial contributions can be made to FeedNC, 275 S. Broad Street, Mooresville, Mooresville, NC 28115.
Cavin-Cook Funeral Home & Crematory, Mooresville, is serving the Davis family. Condolences may be made to the family at www.cavin-cook.com.