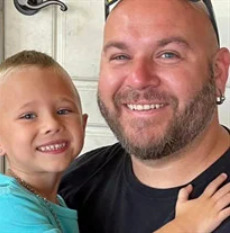 Bentley Michael Marlowe, 5, of Statesville, N.C., died Monday, June 13, 2022. He was born in Iredell County on November 25, 2016, to Amy Mills and the late Michael Shane Marlowe.
He was also preceded in death by his paternal grandmother, Patsy Bost Marlowe.
Bentley had just graduated from preschool at First Presbyterian Church. He loved swimming, bowling, and four-wheeling. Bentley absolutely loved all things related to Spiderman!
Those left to cherish his memory include his mother, Amy Mills; sisters, Jada and Bailey Marlowe and Nevaeh Jones; his paternal grandfather, Ed Marlowe; maternal grandparents, Wayne and Rachel Mills Lucado; paternal great-grandmother, Louise Anderson; aunt, Breanna Mills (fiancé Hayden Blohm); and cousin, Adaline Blohm.
Funeral Services will be held Tuesday, June 21, 2022, at 11 a.m. at Western Avenue Baptist Church with Pastor James Lewis officiating. Entombment will follow in the Iredell Memorial Gardens Mausoleum. The family will visit with friends from 9 to 10:30 a.m. prior to the service.
Memorials may be given to the Bailey Marlowe College Fund at LGFCU, P.O. Box 26748, Raleigh, NC 27611. For those who prefer to donate electronically the routing number is 253184537, account number is 40393494. The Jada Marlowe College Fund has the same address but the routing number is 253184537 and account number is 40393493.
Online condolences may be left at www.nicholsonfunerals.com.
Nicholson Funeral Home is entrusted with the arrangements.