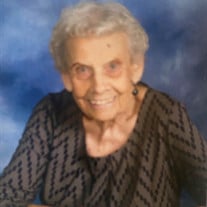 On January 27, 2022, Betty "Arby" Arbutus Harmon Brannon died peacefully in her home, surrounded by her four children. She was 93 years old. She was born on September 9, 1928, in Bessemer City, N.C., to the late Russell and Irene Harmon.
She moved to Mooresville with her family at age 13. She married her husband, Wayne Eugene Brannon Sr., on June 2, 1950. They raised their four children at their home in Mooresville. Arby was always the life of the party and even in her later years, she was always ready for a fun adventure. She never let anything slow her down. She was a graduate of Mooresville Senior High School and worked as a bookkeeper at several businesses. She loved working with her husband at Brannon's Dry Cleaners in Mooresville. She loved being surrounded by family and friends.
She was preceded in death by her beloved husband, Wayne Eugene Brannon Sr. She was also preceded in death by her two brothers, Russell D. Harmon and F. Neal Harmon.
She leaves behind her four children, Gene Brannon (Clair), Betty Jo DeVantier (Keith), Bill, and Kim Brannon (Kelley). She also leaves behind her eight grandchildren, 14 great-grandchildren and her younger brother, Tommy A. Harmon Sr.
Visitation for family and friends will be held from 1:30 to 3 p.m. on Sunday, January 30, 2022, at First Baptist Church, Mooresville, with a Celebration of Arby's Life following at 3:30 p.m.
Memorials can be made to Hospice and Palliative Care Charlotte Region, 7600 Little Avenue, Charlotte, NC 28277 and/or the building fund at First Baptist Church Mooresville, 150 South Church Street, Mooresville, NC 28115.
Cavin-Cook Funeral Home and Crematory, Mooresville, is serving the Brannon family. Condolences may be sent to the family at www.cavin-cook.