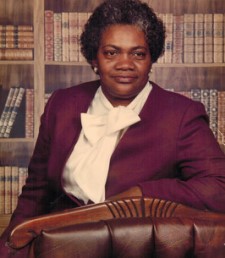 Blondean Ramseur was born in Iredell County, N.C., on April 1, 1938, to the late Andrew Rodney Ramseur and Nannie Summers Ramseur. She departed this life on Tuesday, February 1, 2022, at the age of 83.
Also preceding her in death was her twin, Lonn Jean Ramseur. Her other siblings include Rodney (Mary H.) Ramseur Jr., Elnora (Lynn) Wilson, John E (Gladys) Ramseur, E. Melvin (Mary D) Ramseur, Ernest W. Ramseur, Ray A. (Margret N) Ramseur Sr., and Thomas D. (Joanna) Ramseur, and brothers-in- law, David Chambers and Harry James.
She retired from Rentals Uniform in Statesville in 2007. She also worked at Barnhardt/Athens for many years. She worked at Troutman Shirt Company and Statesville Laundry. She also worked at Keaton's Barbecue with cousin BW Keaton for many years. She attended Chestnut Grove Elementary School and graduated from Unity High School in 1957.
She was a faithful member of Chestnut Grove Baptist Church and joined under the leadership of Rev. DL McGuire. She was a faithful Sunday School member and Vacation Bible School student. She as an original member of the Young Adult Choir, which later changed to the Spiritual Choir. She was a Senior Choir member, having served twice as President. She also was a member of the Missionary Circle, Ushers /Greeters Ministry, Women's Outreach Ministry, and served on the Executive Board of the 5th Sunday Singing Convention, and Kitchen Committee.
She leaves to cherish her memory her children, Priscilla R. Simmons of the home, Jeffrey T. Ramseur of Hickory, Derek (Carlotta) Ramseur of Cleveland, and Sheldon E. Ramseur of the home; and one grandchild, Keigan T. Parker; her siblings, Lottie Chambers, Shirley (Mildred) Ramseur, Betty R. James and Deborah L. Ramseur; a sister-in-law, Sarah Ramseur; and a host of nieces, nephews, and cousins.
Visitation is scheduled for Sunday, February 6, 2022, from 3 to 3:30 p.m. at Chestnut Grove Baptist Church, 772 Cools Springs Road, Statesville, with a service to follow at 3:30 p.m.
Rutledge and Bigham Funeral Home is serving the family.