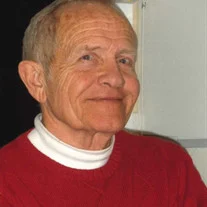 Bob Glenn James, 83, of Mooresville, N.C., passed away on Thursday, September 22, 2022, at S. Mitchell Mack Hospice House. He was born July 17, 1939, in Iredell County to the late Leonard James and Edna Owens James.
He was a Pharmaceutical Representative in Charlotte and surrounding area before his retirement. He was a graduate of Mooresville High School, Class of 1957, and UNC Charlotte, Class of 1973. Bob was a long-time member of the Mooresville Rescue Squad and Mooresville Fire Department. He enjoyed helping others, training at the gym, hiking, reading, and being with his many friends.
Bob is survived by his loving wife of 54 years, Jane Sloan James; daughter, Elisa James Brooks and husband Elijah; granddaughter, Bella Angela James; sister, Gail Henley of St. Augustine, Fla.; nephews, Craig Henley and Rick Henley; and niece, Tracy Henley, all of Florida; and numerous cousins.
An inurnment service will be held on Sunday, September 25, at 1 p.m. at Glenwood Memorial Park. A Celebration of Bob's Life will be held at 2 p.m. at First Presbyterian Church with Rev. Jason Sentas officiating. Visitation for family and friends will follow the service at the church.
Cavin-Cook Funeral Home and Crematory, Mooresville, is serving the James family. Condolences may be sent to the family at www.cavin-cook.com.