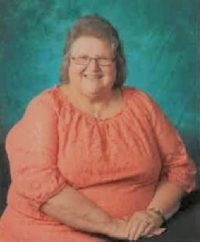 Carol Lee Brazel, 71, entered the Gates of Heaven Friday evening, July 8, 2022. She was born March 5, 1951, in Mason, Mich., to Bob and Bessie Purcell.
Those left to cherish her memory are her husband, Richard Brazel; brother, Tom (Ann) Purcell; three sisters-in-law, Becky (Jerry) Roberts, Rhonda (EJ) Atkinson, and Raeanne Brazel; as well as several nieces, nephews, great nieces, great nephews, and an uncle, Archie Wallace.
Carol was a graduate of Eaton High School and Ferris State College. On March 15, 1975, she married Richard Brazel, and together they shared 47 years of marriage. She worked at Harger CPA and Saint John's Lutheran Church as Financial Secretary. At Clarksbury United Methodist Church, she was a Sunday School Teacher and Church Secretary, and she held various other positions over the years. Carol loved to crochet and knit, and made many blankets and caps for newborn babies. She also enjoyed traveling and seeing new places.
A viewing will be held at Clarksbury United Methodist Church in Harmony, N.C., on Friday, July 15, 2022, at 6 p.m., with a service to follow at 7 p.m. Burial will be in the Chapel Hills Memorial Gardens in Lansing, Mich., on Friday, July 22, 2022.
Donations in Carol's name may be made to Clarksbury United Methodist Church, c/o Ann C. Cline, 2464 Old Mocksville Road, Statesville, NC 28625.
Bunch-Johnson Funeral Home is proud to be serving the Brazel family.