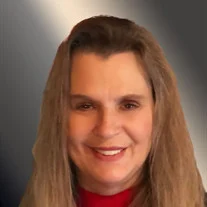 Catherine Ann Coates, 65, of Catawba, N,C,, passed away on September 17, 2022. She was born on April 13, 1957, in Johnstown, Pa., to Clarence and Gertrude Knuff.
Catherine was a huge fan of any Pittsburgh sports team, especially the Pittsburg Penguins. She was an avid outdoors person and loved the beach most of all. She was a crafter, enjoyed doing puzzles, sewing, and bowling. She loved to make Christmas a big occasion for her family. Catherine enjoyed spending time with her family above all else. She was deeply loved by them and will be greatly missed.
In addition to her parents, Catherine was preceded in death by her husband, Richard Coates; and her brother, Bob Knuff.
She is survived by her sons, Brian Custer (Sara), Keith Custer (Lauren), Elias Christopher (Wesley), and Shane Custer (Debra); grandchildren, Keith Austin, Kyle, and Christian Custer; sister, Janet Czyrnik; sister-in-law, Michele Knuff; and numerous nieces and nephews.
A visitation will be held on Thursday, September 22, 2022, from 6 to 8 p.m. at Cavin-Cook Funeral Home, Mooresville, N.C.. A funeral mass will be held on Friday, September 23, 2022, at 11 a.m. at St. Therese Catholic Church, Mooresville, with Father Mark Lawlor officiating.
In lieu of flowers, memorial contributions can be made to Hospice and Palliative Care of Iredell County, 2347 Simonton Road, Statesville, NC 28625.
The family would like to say a very special thank you to Judy Adkins, mother of Sara Custer, who has offered so much support and help to Catherine and the family during this difficult time.
Cavin-Cook Funeral Home & Crematory, Mooresville, is serving the Coates family. Condolences may be made to the family at www.cavin-cook.com.