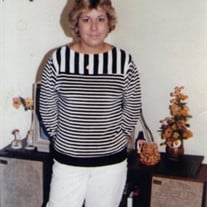 Christine Helen Sullivan, 70, died Wednesday, September 7, 2022, at her home in Troutman, N.C. She was born on September 27, 1951, in Jackson Heights, N.Y.
She lived in New York most of her life and was a big Yankees and Giants fan. She worked for years of service in the healthcare industry. Mrs. Sullivan loved animals, movies, and music especially, Johnny Mathis and The Beatles. She had a fantastic sense of humor, and everyone who knew her loved her. She was always very caring and had a big heart. She was a spitfire that will be missed.
In addition to her parents, she was preceded in death by her husband of 39 years, Lawrence Sullivan. She is survived by her sons, Robert and Michael; her daughter-in-law, Natalie; granddaughter, Cecilia; and sister, Priscilla Boiano.
No services will be held at this time.
Cavin-Cook Funeral Home & Crematory, Mooresville, is serving the Sullivan family. Condolences may be made to the family at www.cavin-cook.com.