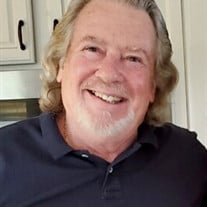 Craig Maus, 77, of Mooresville, N.C., passed away Sunday, January 2, 2022, at Lake Norman Regional Medical Center.
He was born on October 21, 1944, in Brooklyn, N.Y., to the late Louis and Elizabeth Miller Maus. Mr. Maus was a veteran who served proudly in the U.S. Army. He was president and founder of The Confederate Society of America Organization. He enjoyed going to auctions, playing softball, bowling, gardening, and just being outdoors with Mother Nature. Craig was a die-hard New York Rangers Hockey fan, loyal and dedicated historian, and a true American. He was a devoted husband, father, and grandfather, who always put his family before himself. He loved decorating his home and enjoying his favorite restaurant, IBambini, with his wife, where he loved the Chicken Carmela.
In addition to his parents, he was preceded in death by his brother, Louis Maus Jr.
He is survived by his wife of 51 years, Angelina Brocco Maus; daughters, Lizann Lampropoulos (Andreas), Chereane Durante (Danny), and Erica Duenas (Miguel); grandchildren, Perry, Dean, Parris, Daniel, Angelina, Savanna, Violet, Summer, and Dallas; and his K-9 buddy, Charlie.
Services will be held in Bayshore, N.Y.
Cavin-Cook Funeral Home & Crematory, Mooresville, is serving the Maus family. Condolences may be made to the family at www.cavin-cook.com.