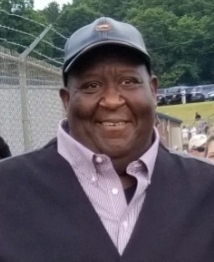 Daven Labron Allison, given the nickname "Spanky" by his grandfather, Zeb Allison, was born February 27, 1973, to the late Frances Ann Allison. Due to the effects of COVID, he departed this life on February 14, 2022, at Iredell Memorial Hospital in Statesville, N.C.
In addition to his mother, he was preceded in death by his maternal grandparents, George Zebedee and Aurelia Marie "Irene" Colbert Allison; paternal grandparents, Mack and Fannie Louise Gray James; his baby, Nia S'amone Wasson; and a host of other relatives and close friends.
He graduated from West Iredell High School and was employed by Freightliner prior to his health deteriorating. He was adamant about returning to work. He also had his own business, FA Toyz, as he loved working on anything with an engine. He loved to drag race and was good at it, as he won several races and has trophies. As a child, he attended both Chestnut Grove Baptist Church and Piney Grove AME Zion Church with his mother and grandparents. He loved to travel, and he most definitely loved to tell stories and laugh.
Those left to cherish his memory are his daughter, Shoniya J. Turner of Statesville; his babies, Tre "Buddy" Turner and Rashad Wasson, both of Statesville; special friend, Tracey Wasson of Statesville; one sister, Dionne Shirell "Peanut" or "Sherry" Allison of Statesville; close friends and brothers, Rod Edgerton, Ashleigh and Bill Edwards, B.I. and Kristin Isenhour, Sam Caldwell, Scott, Mickkey and Lakeshia Lackey, Skeet Ikard, Toby Woods, Mardel and Michelle Leach, Amp and Tina Woods, Dennis and Alena Gillespie, Vincent and Melissa Sherrill, Vic Crouch and Johnny Lipard; uncles, Donald Morrison Sr. of St. Louis, Mo., Perry (Frankie) James of Mocksville and Rayvon (Liz) James of Hamptonville; aunts, Irene Sharpe of Olin, Sadellia (Henry) Gaither of Harmony, Debra James Watkins of Statesville and Betty James of Harmony; his nieces, Tiesha (Chaven) Caldwell Rucker, his favorite, of Statesville, Tatyana "Big Head" Allison of Dallas, Texas, Jesiaka Caldwell, and Alaya "Dooda" Gillespie; his nephew, Byrdon Rosby; his great nephews, Taven "Bud" Rucker, Jayden "JD" Rucker, Chaven "Baby" Rucker Jr., and Ayden "Chico" Rucker; and a host of other relatives and close friends.
Celebration of Life Services will be conducted Saturday, February 19, 2022, at 1:30 p.m. at Christian Outreach of the Piedmont. Mr. Allison will remain at Rutledge and Bigham Funeral Home until taken to the church to lie in state at 12:30 p.m. Members of the family will receive friends at the church from 1 until 1:30 p.m., but will assemble at the residence of Tracy Wasson, 812 Enwood Court, Statesville, at other times.
Visit the Book of Memories for Mr. Allison at www.rutledgeandbigham.com.
Rutledge and Bigham Funeral Home is serving the family of Mr. Deven Labron Allison.