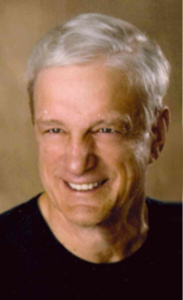 Dr. Roger William Barker, 80, of Statesville, N.C., died on Wednesday, July 6, 2022, at the Gordon Hospice House after a courageous battle with Alzheimer's Disease.
Dr. Barker was born on June 18, 1942, in Trenton, Tenn., the son of Roger Harris Barker and Mary Helen Eckstein Barker. He received a B.S. from Memphis State University and an M.D. from the University of Tennessee Medical School, and completed a rotating internship in New Orleans, La., at Ochsner Clinic, the U.S. Public Health Service Hospital and Charity Hospital. He then did a four-year residency program in Otolaryngology and Head and Neck Surgery at Tulane University in New Orleans.
Dr. Barker was licensed to practice medicine in Tennessee, Louisiana, New Mexico, and North Carolina. He was a member of the Iredell County and the North Carolina Medical Society and was a Fellow of the American Board of Otolaryngology. As a lieutenant in the U.S. Public Health Service, he practiced ENT medicine in 1972-1973 on the Navaho Indian Reservation in Gallup, N.M., to fulfill his military obligations. Then he moved to Statesville, N.C., where he was associated with Dr. J. Reagan Stewart in the practice of ENT medicine at Davis Hospital. In 1975 Dr. Barker opened a private practice and was on staff at both Davis Hospital and Iredell Memorial Hospital. In 1990 he and his partners at Iredell Head, Neck and Ear Surgeons, PA, opened the IHNE Ambulatory Surgery Center, which was the first of its kind in Statesville.
On February 11, 1968, Dr. Barker married Constance Triplette of Elkin, N.C., to whom he was happily married for 54 years. He loved his children and grandchildren dearly and was very fond of the many patients he cared for during his 31 years of private practice, especially the children whom he often watched grow into adulthood.
When Dr. Barker retired from the practice of medicine in 2004, he pursued his interests in fly fishing and gardening, and he always enjoyed running into his former patients.
In addition to his parents, Dr. Barker was predeceased by his brother, Dr. James H. Barker; his sister-in-law, Anne Herrington Barker; his baby sister, Nancy Jane Barker; as well as three special uncles, Edward, Oren, and Harold Barker, all of whom were physicians and surrogate fathers to Dr. Barker after the untimely death of his own father in 1954.
He is survived by his wife Constance, as well as his daughter, Mary Barker Henson of Raleigh, N.C., by his son, Roger Barker Jr. of Pasadena, Calif., and his grandchildren, Maxwell Gainey of Raleigh and Margaret Henson of Vancouver, Wash. Dr. Barker is further survived by a sister, Ruth Ann Barker Smith, and her husband Jerry, of Jackson, Tenn., as well as by many nieces, nephews, and cousins.
Dr. Barker's remains will be cremated, and his ashes buried in the Barker family plot in his hometown of Trenton, Tenn.
Memorial gifts may be made to Mitchell Community College, 500 W. Broad Street, Statesville, NC 28677; The Boys and Girls Club of the Piedmont, 1001 Cochran Street, Statesville, NC 28677; or to Hospice & Palliative Care of Iredell County, 2347 Simonton Road, Statesville, NC 28625.
Fond memories and expressions of sympathy may be left for the Barker family at www.troutmanfuneralhome.com.
The family wishes to thank the compassionate caregivers at the Brookdale Memory Care, Hospice of Iredell County, and Troutman Funeral Home for their loving care of Dr. Barker.
Troutman Funeral Home is serving the family.