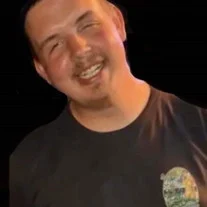 Dylan Joseph Powell, 25, of Mooresville, N.C., passed away on Tuesday, July 19, 2022. He was born on June 3, 1997, in Statesville, N.C., to Kenza Powell.
Dylan had many friends. He was loyal and kindhearted to everyone that he knew. He was a site foreman in construction for ECL Site Works. He was very hard working and always loyal to his employers. He enjoyed motorcycles and "tinkering" as a mechanic on old cars and trucks. He loved going to the dragstrip every Thursday night and made many friends there. Dylan graduated from Mooresville High School in 2016.
Dylan was preceded in death by his grandmother, Nancy Powell Brown; and great-grandmother, Viola Simpson Powell.
He is survived by his mother, Kenza Powell; daughter, Aibileen Jones; mawmaw, Margie Baxter; and uncle, James Spencer of Cleveland, N.C.
The family would like to extend a very special thanks to Alex Leonard and David Calabrese for the love and help that they have shown to Dylan's family during this very difficult time. We would also like to thank his many friends that have reached out to us with such kindness and compassion.
A Celebration of Dylan's life will be held on Friday, July 29, at 4 p.m. in the Chapel of Cavin-Cook Funeral Home with Eddie Karriker officiating. Visitation for family and friends will be one hour prior to the service from 2 to 4 p.m
Cavin-Cook Funeral Home and Crematory, Mooresville, is serving the Powell family. Condolences may be sent to the family at www.cavin-cook.com.