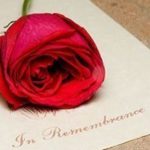 Eula Marie Dishman Benge, 85, of Statesville, N.C., passed away at Iredell Memorial Hospital on March 1, 2022.
Eula was born on January 27, 1937, in Iredell, N.C. She was the daughter of the late Johnny Moss Dishman and Notie Leigh McDaniels Dishman. In addition to her parents, Eula was preceded in death by her loving husband, Clay Marshall Benge, and several siblings.
Eula chose a career in healthcare and worked as a CNA. She married Clay Benge. Eula was a Christian woman and served her Lord faithfully.
Eula leaves behind to treasure her memory her son, Rickie Lee Shumaker (Deborah) of Tennessee; stepsons, Melvin Ray Benge (Sylvia) of Statesville and Larry Dean Benge (Glenda) of Statesville; a daughter, Geraldine Newland of Statesville; a stepdaughter, Carol Renee Jones (Ronnie) of Statesville; eight grandchildren; and numerous great grandchildren.
There will be a memorial service on Tuesday, March 8, at the First Church of the Nazareth at 506 Medlin Street (just behind NB Mills Elementary School). Friends and family to gather at 6:30 p.m. with the memorial to follow at 7 p.m.
Reavis Funeral Home is honored to serve the Benge family.