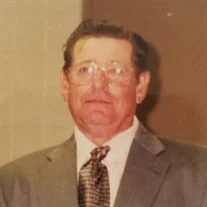 Harold Athegene Munday Jr., 78, of Statesville, N.C., passed away peacefully at home on Thursday, April 28, 2022.
Harold was born April 4, 1944, to the late Harold A. Munday Sr. and Edith Byrd Munday, who preceded him in death. He attended Statesville High School and was a veteran of the U.S. Navy.
He was a welder by trade and, in his spare time, enjoyed the outdoors, especially fishing, and traveling to Florida with his wife anytime the opportunity arose. He also enjoyed attending church at Westminster Church of God and loved, and was loved, by the congregation of the church.
Harold is survived by his loving and devoted wife of 48 years, Sandra B. Munday; brother, Robert Munday (Dido); daughter, Mitzi Tibbens (Brian); sons, Kevin Munday (Nancy), and Scott Munday (Elaine); grandchildren, Lucas Setzer, Terra Durham, Anna Dixon (Casey), Kayla Fulk, (Matt), Andrew Munday, and Owen Munday; great-grandchildren, Eli Fulk, Zoe Fulk, Hailey Dixon, and Abigail Dixon.
Visitation will be held at Nicholson Funeral Home, 135 E. Front Street, Statesville, NC 28677 on Monday, May 2, from 11 a.m. to 12 noon. A graveside service will follow at Iredell Memorial Gardens, 2304 Shelton Avenue. Statesville, NC 28677 at 1 p.m. with the Pastor Aaron Hollifield officiating.
In lieu of flowers, donations can be made to the Children's Ministry Fund at Westminster Church of God, 2920 Westminster Drive, Statesville, NC 28677.
The Munday family would like to thank the congregation of Westminster Church of God for their prayers, love and support of Harold.
Nicholson Funeral Home is serving the family.