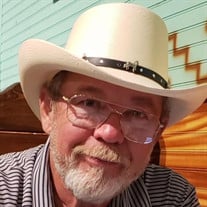 Heberto Joaquin Morron, 62, of Stony Point, N.C., passed Tuesday, June 28, 2022. He was born October 25, 1959, in Remolino, Magdalena, Colombia, to the late Tomas Morron Vargas and Josefa Antonia Garcia.
Heberto was of the Catholic faith and loved Paso Fino horses. He had a love for animals, Colombian culture, and he adored time with his family.
He is survived by his loving wife of 33 years, Renee Morron; sons, Donald Morron (Natalie) and Joshua Morron; daughters, Trisha Kissinger (Johnny), April Waugh (Matthew), and Diane Hall (Vince); grandchildren, Kirsten Hargrave and Ava Waugh; brothers, Humberto Morron and Carlos Morron; sisters, Josephine Goldstein, Delia Morrow, and Arelis Morron; and many nieces and nephews.
Funeral services will be held Friday, July 8, at 2 p.m.at Cornerstone Church, in the Sanctuary "The Barn," 650 Glover Street, Statesville, NC 28625. Visitation will be from 1 to 2 p.m. on Friday, July 8, at the church. Burial will follow in Oakwood Cemetery in Statesville, N.C. A reception will be held at the Cornerstone Church after the burial for family and friends.
In lieu of flowers, the family has requested donations be made to Hacienda La Esmeralda Paso Fino, P.O. Box 303, Statesville, NC 28687-0303.
Nicholson Funeral Home is serving the family.