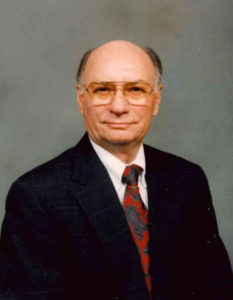 Henry Clay Rumple, 88, of Statesville, N.C., passed away on Thursday, August 18, 2022, at Gordon Hospice House.
Mr. Rumple was born on January 22, 1934, in Iredell County to the late Neal Rumple and Stella Anderson McBee. He was a member of Broad Street Church of Christ. He proudly served four years in the U.S. Air Force. Henry worked for the United States Postal Service as a mail carrier for 35 years. After his retirement, he worked for Lowry Livestock and Feed Store for 30 years. Henry also worked side jobs hanging wallpaper, painting, woodworking and completing all types of handyman jobs throughout the community. He also had a passion for singing in church, his barbershop quartet, and any chance he and his longtime postal friends could harmonize together. Henry's passion for dogs was legendary and those who knew him have endless stories to tell.
In addition to his parents, Henry was preceded in death by his sister, Willie May Mitchell.
Those left to cherish Henry's memory include his loving wife of 69 years, Phyllis Warren Rumple; three children, Deborah "Debby" Rickett, Kathy Lord (Kelly), and Jeff Rumple (Jan Graham); numerous nieces and nephews; and special friend, Elaine Johnson. Also surviving are Scott, Amy, Josh Lowry and family that embraced him as their own, giving him the title of "Grandpa."
A memorial service will be held 3 p.m. on Sunday, August 28, at Troutman Funeral Home with a visitation one hour prior, from 2 to 3 p.m.
In lieu of flowers, the family asks that a donation be made to Gordon Hospice House.
Troutman Funeral Home is serving the family.