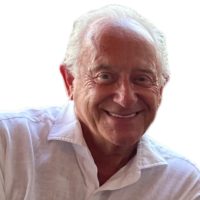 Ian Peter Savage of Mooresville, N.C., passed away on Friday, November 18, 2022.
Ian was born in Bromley, Kent, United Kingdom, the son of the late Cecil Lawrence Savage and Jean Doreen Bunting Savage. He attended school in Bournemouth and graduated from Southampton College of Technology. Ian's career in sales consulting took him around the world to multiple countries and across the U.S. He was passionate about developing sales leaders and helping individuals maximize their potential. He spoke five languages and was admired for his dedication to his family and career.
When not hard at work, he enjoyed all things soccer, spending time with his wife and four sons, and traveling. He loved the water and was always a ready host, known for his talents on the grill while keeping the wine and good times flowing. No one was immune from his incredible sense of humor.
Ian was married to his beloved wife, Amanda Young Savage, who survives. Also surviving are his sons, Morten James Savage, Thomas Adam Savage (Jordann), Jackson David Savage, and William Gabe Savage; his sisters, Anne Ratten (Mike), Jane Savage, and Kay Newberry; his nephew, Aron Chiarella; his father- and mother-in-law, David and Linda Young; his brother-in-law, Jeff Young; and his niece, Avery Young. Nothing made Ian happier than gathering with his large family.
A celebration of life will be held at Rocky Mount Church in Mooresville at 11 a.m. on Monday, November 28. Visitation with family and friends will follow the service. In lieu of flowers, please consider making a donation to one or both of the following organizations: HopeHouse International and St. Jude Children's Hospital.
Troutman Funeral Home is serving the family.