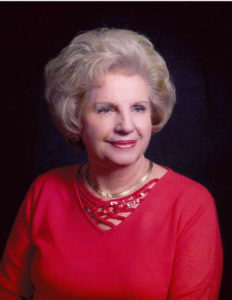 On Friday, October 7, 2022, heaven gained another angel, Iris Loyd Mayberry, 91, of Union Grove, N.C.
Iris was born on September 6, 1931, in Iredell County, N.C., to the late Rev. R.C. Loyd and Cordia Sprinkle Loyd. She was a member of Union Grove Christian Church and played the piano for Troutman Methodist, New Prospect Baptist Church, and Union Grove Christian Church. She was a member of the Llederi Chapter American Business Women. Iris was an avid lover of traveling.
In addition to her parents, Iris was preceded in death by her husband, Billy Howard Mayberry; and siblings, R.C. Jr., John, Jim, Grady and Tommy Loyd and Laura Nell Myers.
Iris is survived by her three children, Janie Sprinkle, David Mayberry, and John Meehan; and grandsons, Travis Sprinkle and Luke Sprinkle. She is further survived by her siblings, Max Loyd (Aileen), A.K. "Butch" Loyd (Pat), Martha Kirkman (Charles), Cookie Wilson (Jimmy), and Pat Parks (Dave); and numerous nieces and nephews.
A graveside service will be held at 1 p.m. on Wednesday, October 12, at New Prospect Baptist Church Cemetery with Rev. Katie Morritauk officiating. Active pallbearers will be Bert Connolly, James Loyd, John Parks, Hans Debot, Dorman Loyd, Lalee Cline and Joy Morrison.
The family would like to give a special thank you to Larry Kerley, Joy Morrison, Lalee Cline, Barbara Waugh and Kim and Selena Arias for their love and support. In lieu of flowers, memorials may be made to Hospice and Palliative Care of Iredell County at 2347 Simonton Road, Statesville, NC 28625 or Alzheimer's Association at 4600 Park Road, Suite 250, Charlotte, NC 28209.
Troutman Funeral Home is serving the family.