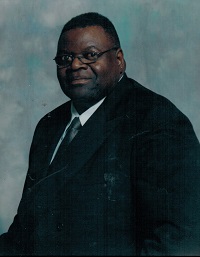 Isaac Anderson Stockton, 78, was born in Iredell County, N.C., on June 11, 1944, to the late Thurman Butler and Helen Phifer Stockton. He departed this life on Monday, October 17, 2022, at Wake Forest Baptist Medical Center.
He graduated from R.A. Clement High School in Cleveland, N.C., in 1962 and was drafted into the U.S. Army in 1962. He was honorably discharged after his service. Isaac was later employed by Uniglass Industries and later he was employed with Engineered Components, in Troutman, N.C., from where he retired.
In addition to his mother and father, he was also preceded in death by Hewy Stockton, Lucille McNeely, Nellie Murcherson, Bertha Brawley, William Linney Sr., Libbey Elizabeth Pearson, James Linney Jr., Beaulah Wilson Linney, Gail Linney Powell, Anita Linney, Tim (Betty) Wasson, Leon Pearson, John Calvin Linney, and James Cordell.
He leaves to cherish the memory of his life a son, Brian (Barbara Anderson) Stockton; a brother, Clarence (Shirley) Eugene Stockton of Lumberton, and Opal Stockton, of Cleveland; two cousins who were like sisters, Elizabeth (Gomez) Moore of Troutman and Helen (Bobby) P. Moore of Cleveland; a host of nieces, nephews, cousins, sisters-in-law, church family, loving neighbors, friends and co-workers.
A celebration of Life will be held on Sunday, October 23, 2022, at Cameron Presbyterian Church at 2:30 p.m. Visitation will be held from 2 to 2:30 p.m. Reverend Timothy Bates will officiate and burial will be held on Thursday, October 27, 2022, in the National Cemetery in Salisbury, N.C., at 10 a.m. Family will meet at the cemetery at 9:45 a.m.
Rutledge and Bigham Funeral Home is serving the family.