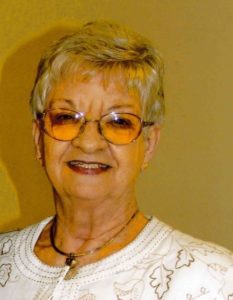 Iva Jean LeVan, 80, of Statesville, N.C., passed away Saturday, March 12, 2022, at her home.
Jean was born in Elkhorn, W.Va., on March 12, 1942, to the late William "Bill" and Beulah "Boots" Barton. She worked most of her life with her late husband Kenneth at Ken's Farm and Garden on Highway 115 in Statesville.
In addition to her parents, Jean was preceded in death by her husband, Kenneth LeVan; sister, Lucille McMillen; and brother, Wayne Barton.
She is survived by her two sons, Jeff LeVan (Jean) of Statesville and Terry LeVan (Denise) of Statesville; sister, Gaye Otey (Tommy) of Statesville; and brother, William "Bill" Barton (Aimee), of Abington, Va. Also surviving are four grandchildren and four great grandchildren.
A visitation will be held from 1 to 3:30 p.m. on Tuesday, March 15, at Yadkin Baptist Church with a service following at 4 p.m. with Rev. Phillip Crider and Jeff LeVan officiating. Burial will follow in the church cemetery.
In lieu of flowers, memorials may be made to Hospice and Palliative Care of Iredell County, 202 Williamson Road, Suite 201, Mooresville, NC 28117 or to Yadkin Baptist Church, 2980 Wilkesboro Highway, Statesville, NC 28625.
Online condolences can be made to the family at www.troutmanfuneralhome.com.
Troutman Funeral Home is serving the family.