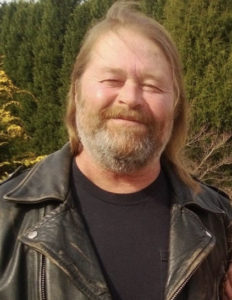 Jack Charles of Statesville, N.C., passed away at home on June 18, 2022. Jack was born August 3, 1956, in Warner Robbins, Ga., to the late Jack Charles and Kathryne Rhodes Charles Boone.
Jack is survived by his wife of 19 years, Kelly; his two sons, Jesse Charles (Rachelle) and David Charles (Ashley); his step-children, Amber Fritz, Kalib Hall and Cole Hall; his step-father, Aubrey Boone; his brother, Bob Charles (Karen); his sister, Amy C. Baird (John David "D"); his grandchildren Ayla, Reese, Kaelyn, Maylee, Grayson, Adley, and Hattie; and nine great-nieces and nephews.
Jack lived life the way he wanted. He never met a stranger and always had a story to tell. His kind heart and care that he showed his family and friends are without measure. He loved riding motorcycles and never missed an opportunity to get out on the old "scooter" when he could. Jack also loved showering his grandkids with Skittles. His pockets seemed magically stashed with candy whenever the little ones were around. He will be sorely missed by all who knew and loved him.
A memorial service will be held for family and friends on Thursday, June 23, 2022, from 6 to 7:30 p.m. at The Sharpe House, 402 S. Center Street, Statesville, NC 28677. Parking will be available at the Civic Center. We invite all who knew or remember him to attend; motorcycles are encouraged!
A graveside memorial service will be held at a later date with family. In lieu of flowers, may we suggest a donation in his honor to the Veterans of Foreign Wars, Post 2031.
Troutman Funeral Home is serving the family.