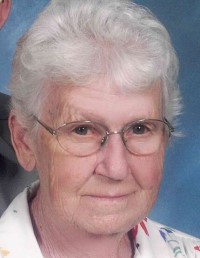 Jackie Summers Perry, 86, of Statesville, N.C., passed away on Friday, February 4, 2022, at Autumn Care.
Jackie was born on May 3, 1935, in Harmony, N.C., and was the daughter of the late Stella Summers. Her mother died when she was young, and she was raised by her grandmother, Etta Wyatt Summers. She attended Harmony School and was married to the late Donald C. Perry, who died on December 5, 2021. For a number of years, she worked at Rental Uniform and later became a full-time homemaker.
She is survived by her son, Donnie Lee Perry of Statesville, and also by some cousins.
Graveside funeral services will be conducted at 3 p.m. on Wednesday, February 9, at Iredell Memorial Gardens with Rev. Beau Mills officiating. The family will visit with friends on Wednesday from 1:30 to 2:30 p.m. at Troutman Funeral Home prior to the service.
Memorials may be made to Fellowship Baptist Church, 2306 Buffalo Shoals Road, Statesville, NC 28677. Online condolences may be made to the family at www.troutmanfuneralhome.com.
Troutman Funeral Home is serving the family.