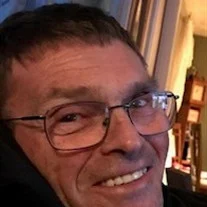 James "Jim" Cooper Mazza Sr., 71, of Mooresville, N.C., passed away on Sunday, December 18, 2022, surrounded by his loving family. He was born on October 4, 1951, in Upton, Mass., to the late Cosmo and Barbara Cooper Mazza.
He enjoyed working on cars, racing, dirt bike racing, hunting, and fishing. He mostly loved spending time with his family.
In addition to his parents, he was preceded in death by his granddaughter, Miya Wilson, his pride and joy.
He is survived by his loving wife of 18 years, Melissa Stillwell Mazza; daughters, Jessica Senee (Daniel) of Leominster, Mass., and Jamie Lopolito of North Brookfield, Mass.; son, James Mazza Jr (Ever) of Newhall, Calif.; step-sons, Aaron Wilson (Maria) of Mooresville, N.C., and Davey Wilson of Mooresville, N.C.; stepdaughters, Megan Wilson of Mooresville, N.C., and Kristen Wilson of Mooresville, N.C.; sister, Virginia Hughes of Phoenix, Ariz.; brother, Gary Mazza of Petersham, Mass.; and 11 grandchildren.
A celebration of life will be held at a later date, but friends and family may stop by the residence to express their condolences.
Cavin-Cook Funeral Home & Crematory, Mooresville, is serving the family.