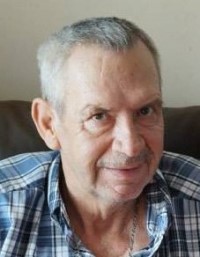 James Michael Redmond, 72, of Statesville, N.C., passed away January 9, 2022, at Accordius Health in Statesville.
He was born in Iredell County on July 2, 1949, to the late Julius Blake and Thelma Chambers Redmond.
He was preceded in death by a brother, Patrick Redmond.
Mr. Redmond served his country in the Vietnam War, earning several medals including the Purple Heart, Silver Star, Bronze Star, Air Medal, Combat Infantryman's Badge, and Army Commendation Medal.
He is survived by daughters, Crystal Moore (Jeff), Angela Goodin (Jason) and Michelle Estes (William), all of Statesville. He is further survived by his six grandchildren and eight great-grandchildren; a sister Selena Redmond Goodin; nieces, and numerous cousins.
He was very instrumental in the construction business in North Carolina, South Carolina, and Tennessee, building golf courses, housing developments, and other accomplishments.
We would like to extend a special Thank You to Larry "Bud" Redmond and Joyce Redmond for their extended love and care to our Daddy over the last several years.
At this time there will be no formal services.
Memorials may be made to Hospice and Palliative Care of Iredell County, 2347 Simonton Road, Statesville.
Troutman Funeral Home is serving the family.