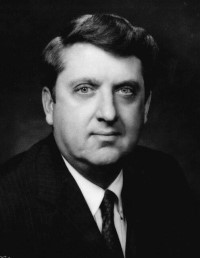 James Theodore Cheatham III, 87, died Sunday, May 1, 2022. He is survived by his devoted wife of 64 years, Brenning Bunch Cheatham. Jim and Bren were married in Statesville, N.C., in 1957 and raised their family in Greenville, N.C. Jim and Bren enjoyed sailing on the Pamlico Sound with their three daughters and summers at Atlantic Beach and Ocracoke Island with their seven grandchildren.
A native of Greenville, N.C., Jim was born on January 20, 1935, to the late James Theodore Cheatham Jr. and Louise Mann Cheatham. He graduated from the University of North Carolina at Chapel Hill with a degree in Business Administration in 1957. Jim was a member of Zeta Psi Fraternity, the Order of Gimghoul, and the first UNC Lacrosse team. He served in the Naval Reserve Officers' Training Program and received a Commission in the U.S. Navy upon graduation. He served two years of active Naval duty in the Pacific and 20 years in the Naval Reserve, retiring with the rank of Commander in 1979.
In 1961 Jim graduated from the University of North Carolina School of Law and began his law practice in Greenville. He specialized in corporate law and served as counsel for Pitt County Memorial Hospital for 15 years. He served as First State Chairman of the North Carolina Health Law Section of the N.C. Bar Association and the Pitt County Bar Association during his career. Jim practiced law for more than 40 years and retired from the law firm of Poyner Spruill in 2000.
Jim and Bren moved to Chapel Hill to be closer to family following his retirement. He served on the Board of Visitors for the University of North Carolina. Jim and Bren loved attending UNC basketball, football, and baseball games with friends and family. An accomplished author, Jim enjoyed being a guest lecturer for the History Department at UNC and wrote five books about the North Carolina coast, Naval sea power, and his law career. He served as President of the N.C. Society of the Cincinnati and was a founding member and chairman of the Robert Ruark Society of Chapel Hill.
Jim was an active member of The Chapel of the Cross in Chapel Hill and St. Timothy's Episcopal Church in Greenville, where he served as Senior Warden. Jim loved sailing from a young age and served on the North Carolina Board of Conservation and Development for many years.
In addition to his wife Bren, Jim is survived by his three daughters, Sherrill Perry (Don) of Atlanta, Ga., Brenning Johnston (Jim) of Statesville and Mary Eccles Thompson (Alfred) of Brevard; grandchildren, Schuyler Holt, Margaret Parham Holt Loyd, Brenning Johnston Daughtridge, Bill Johnston, Tac Johnston, Alfred Thompson and Bren Thompson Hogan; great-grandchildren, Will Daughtridge, Mary Evelyn Daughtridge, Rivers Loyd, Holt Loyd and Wells Holt; and sister Louise Cheatham Holmes of Greenville, N.C.
The family extends heartfelt thanks to the staff and caregivers at Brookridge Retirement Home.
A private memorial service will be held on Sunday, May 8, 2022, in Winston-Salem with a funeral scheduled at a later date at The Chapel of the Cross in Chapel Hill.
Memorials may be given to Sound Rivers, P.O. Box 1854, Washington, NC 27889 or NC Martime Museums Beaufort, 315 Front Street, Beaufort, NC 28516.
Troutman Funeral Home is serving the family.