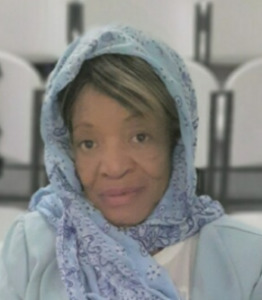 Mrs. Janice Beatrice Moore Cowan, 84, of 901 Eighth Street, Statesville, N.C., passed away at her home surrounded by family on Tuesday, July 26, 2022, following an extended illness. She was born in Iredell County on May 11, 1938, to Alma Lee Moore and Clearena McCombs Moore.
She was married to Mitchell Lewis Cowan, who preceded her in death. In addition to her parents and husband, she was also preceded in death by one grandchild, M'Kayla Turner; and three siblings, Velma Heaggans, Donald Lee Moore and Fannie Misher; and her step-children, Clyde Eugene Moser, James Moser and Kenneth Bryant Moser.
She was a graduate of Unity High School and Beauty College. She was a member of the Bristol Road Senior Citizens Group, the Beauticians Association, and of Judah of the Hebraic Faith Fellowship.
She leaves to cherish and remember the blessing of her life four daughters, Angela (Denny) Dalton of Harmony, Adriene Cowan of the home, Monica (David McLean Jr.) Cowan of Statesville and Karla (Jody) Turner of Harmony; her devoted and loving companion, Clyde Moser; one brother, Bobby (Helen) Moore of Cleveland; an aunt, Shirley Sherrill of Mooresville; step-son, Gary Moser of Stony Point; three step-daughters, Claudia Davidson (John) of Elmwood, and Marie Moser and Mae Ruth Moser, both of Charlotte; her grandchildren, William Cummings of Augusta, Ga., Janette (Myron) Stevenson of Statesville, Mark Edward Johnson II of the home, and Kenny Dalton and Anthony Turner, and J'Kary Turner, all of Harmony; two great grandchildren, Myron Stevenson and Christian Stevenson, both of Statesville; special friends, Wilma Jean Riddick, Georgia E. Polland, Ruth Roundtree, Effie Smith and Cora Speakman; and a host of loving nieces, nephews, cousins, other relatives, church family and friends.
Celebration of Life Services will be conducted Sunday, July 31, 2022, at 10 a.m. at Rutledge & Bigham Funeral Home. Pastor Kenneth Schools will officiate and burial will follow in the Mt. Tabor Presbyterian Church Cemetery in Cleveland. Mrs. Cowan will remain at Rutledge & Bigham Funeral Home where members of the family will receive friends from 9 until 10 a.m., prior to the funeral hour, but will assemble at the residence at other times.
Visit the Book of Memories for Mrs. Cowan at www.rutledgeandbigham.com.
Rutledge & Bigham Funeral Home is serving the family of Mrs. Janice Cowan.