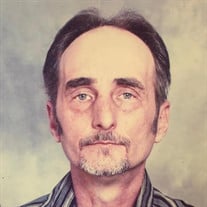 Jeffrey Alan Grayce, 58, of Statesville, N.C., died Friday, December 24, 2021, at Davis Regional Medical Center.
He was born in Iredell County on July 30, 1963, to the late Charles B. Grayce Jr. and Lois Wooten Grayce.
He was also preceded in death by a stepson, Jason Draper.
Jeff enjoyed fishing, bowling, baseball, basketball and was a Green Bay Packers fan.
Survivors include a son, Ryan Grayce (Haley); three stepdaughters, Carrie Grundy, Toni Gonzalez, and Tracey Pettingill; a sister, Debra Grayce; and two grandchildren, Beckam and Fynley Grayce.
A Graveside service will be held Saturday, February 26, 2022, at 3:30 p.m. at Mt. Hermon Lutheran Church Cemetery with Rev. Tom Corbell officiating.
Nicholson Funeral Home is serving the Grayce family.