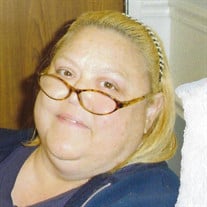 Jennifer Lee Kilpatrick, 65, of Statesville, N.C., passed away on Tuesday, February 1, 2022, at Lake Norman Regional Medical Center. Born on May 24, 1956, in Iredell County, N.C., she was the daughter of the late Clay Evans Kilpatrick and Dorothy Lee Coley Kilpatrick.
Jennifer was a graduate of Olympic High School in Charlotte and received her degree in Nursing from Central Piedmont Community College. She loved her coffee and watching Westerns. Known as "Nannie" from her great-nieces and great-nephews, she cherished their time together. Jennifer loved her three dogs, Queenie, Skye and Lady.
In addition to his parents, Clay and Dorothy Kilpatrick, Jennifer was preceded in death by her brothers, Jeffrey Kilpatrick and Michael Kilpatrick.
Those left to cherish her memory include her sister-in-law, Helen Marie Self Kilpatrick; niece, Courtney Kilpatrick (Billy Owings Jr.); nephew, Jeffrey Kilpatrick (Sarah Dulney); great-nieces and great-nephews, Bailey Sewell, Isabella Kilpatrick, Christopher Owings, Caden Kilpatrick, Jason Owings, and Austin Owings; and aunt, Patsy Dyson.
A Celebration of Life will be announced at a later date.
Nicholson Funeral Home has the honor of serving the Kilpatrick family.