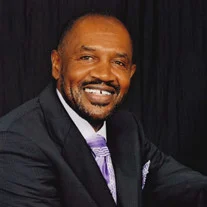 Pastor Jim Frank Carr Jr., 72, of Mooresville, N.C., went home to be with the Lord on Thursday, August 25, 2022. He was born in Mooresville on February 11, 1950, to the late Reverend Jim Frank Carr Sr. and Ida Mae Warfield Carr.
In addition to his parents, he was preceded in death by a brother, Richard Smith Sr.
He was the pastor at Mooresville Christian Outreach (MCO). He retired from Duke Energy, McGuire Nuclear Station, as a crane operator. He was a faithful member of Victory Christian Center for 40 years. He attended More Than Conquerors College and received his Associate's, Bachelor's, Master's (2017), and Doctorate (2019) degrees. He was Licensed and Ordained by Dr. Robyn Gool. He served the community of Mooresville with building a large recreational facility, swimming pool, and built programs to help and support the children and youth of Mooresville prior to pastoring. His outreach was active in serving 27,000 meals to families in need in 2020. He broadcast a weekly Christian radio program for over 40 years. He was passionate about witnessing and soul winning. He also enjoyed collecting and restoring antique cars.
Pastor Jim Frank Jr. is survived by his loving wife of 41 years, Sarah McConnaughey Carr; children, Umekia Carr of Mooresville, Jim Dewon Carr (Jehan) of Troutman, and Dr. Clarissa Carr Johns (Dr. Phil Johns) of Mooresville; sisters, Idola Blackwood of Salisbury, N.C., Oyima Ellis of Mooresville, and Emma Watts (Steve) of Spencer, N.C.; brothers, Ronald Fair (Samantha) of Pooler, Ga., and Robert Carr Sr. of Charlotte; sister-in-law, Ruth Smith of Salisbury; aunt, Eunice Wilson of Charlotte; grandchildren, Lamario Johnson, Kyyonna Gray, Mynesha Phifer, Sedasia Carr, Olivia Carr and Zion Carr; great-grandson, Jayden Patterson; and a host of nieces, nephews, and cousins.
Visitation for family and friends will be held on Thursday, September 1, from 11 a.m. to 12 noon at Victory Christian Center-Dome, 7228 Kings Ridge Drive, Charlotte, N.C. Funeral services will be at 12 noon, also at Victory Christian Center-Dome, Charlotte, with Pastor Robyn Gool officiating. Burial will follow the service in Glenwood Memorial Park, Mooresville.
In lieu of flowers, memorials may be made to Mooresville Christian Outreach, (MCO), 635 W. McLelland Avenue, Mooresville, NC 28115.
Cavin-Cook Funeral Home and Crematory, Mooresville, is serving the Carr family. Condolences may be sent to the family at www.cavin-cook.com.