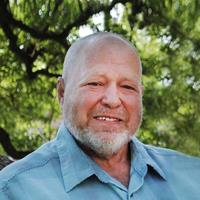 Jimmy Claude Harmon, 71, passed away Thursday, April 21, 2022, in Lake Charles, La. He was born on September 26, 1950, to Leroy Harmon and Thelma Louise Bumgarner Harmon in Banner Elk, NC.
Jimmy spent his early childhood in Banner Elk and moved with his family to Statesville, N.C., when he was a teenager. His first job was working at the Vance Hotel in Downtown Statesville. He began working in the textile industry in his twenties and continued in this career to retire as a warehouse manager at the age of 65.
When Jimmy was 34, he met his wife Barbara. They later moved to Thomasville, N.C., and raised their family together. He was a longtime member of Southgate Baptist Church in Thomasville, holding multiple positions and especially enjoyed working with the children and youth of the church. Upon moving back to Statesville to care for his mother, he became an active member of Countryside Baptist Church.
Jimmy never met a stranger, and friends quickly became family to him. He found happiness in making others happy and would do whatever he could to make someone smile. Jimmy was an avid sports fan, specifically NASCAR, football, and, of course, he bled North Carolina blue.
Those left to cherish his memory are his mother, Thelma Harmon; his sister, Kay Flouton; his daughter, Sandra McGuire (Todd); his son, Bob Little (Angela); his grandchildren, Jennifer White (Christopher), Mitchel McGuire (Chyna), Sharon Canales (Genny), Lauren Little, and Cora Little; his great-grandson, Mitchell; numerous nieces and nephews; and countless friends who were all treated as family.
He was preceded in death by his wife, Barbara Harmon; his father, Leroy Harmon; his brothers, Leroy Harmon and Bruce Harmon; his sister-in-law, Jan Harmon; and his brother-in-law, Howard Waters.
A service will be held in Statesville, N.C., on Saturday, June 4, 2022, from 1 to 4 p.m. in the fellowship hall at Countryside Baptist Church.
Cremation was entrusted to Johnson Funeral Home of Lake Charles.