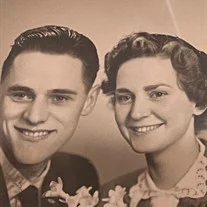 John Deters, 90, of Mooresville, N.C., passed away on Thursday, May 12, 2022, at Lake Norman Regional Medical Center. He was born on April 16, 1932, in the Netherlands to the late Albert and Grietje Kleine Deters.
In addition to his parents, he was preceded in death by his loving wife of 68 years, Okky Deters.
John immigrated from the Netherlands and became a United States citizen in 1957. He served as Sergeant in the Royal Dutch Airforce from 1951-1957. He was a Youth Counselor in the NYS Division for youth. After his retirement, he volunteered for the American Red Cross. John was a faithful member of Eastside Baptist Church in Mooresville.
He is survived by his children, John A. Deters (Lisa), Anita Wize (Rick), and Richard Deters; brothers, Rein, Jan, Wim, Henk and families in the Netherlands; grandchildren, Laura Deters (Travis), Holly Deters, Gary Wize (Devan), Brian Wize (Candice), Jeffrey Wize (Alexis), Tys Deters, and Aspen Deters; great-grandchildren, Giavonna Milligan, Joseph Deters-Brennan, Arabella Wize, and Holly Wize.
A Memorial Service will be held at a later date.
Cavin-Cook Funeral Home and Crematory, Mooresville, is serving the Deters family. Condolences may be sent to the family at www.cavin-cook.com.