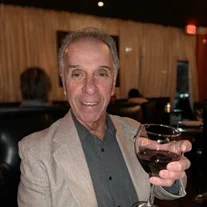 John Rocco, 80, of Mooresville, N.C., passed away on Sunday, April 17, 2022, at his home.
The family will receive friends on Wednesday, April 20, from 10 to 11 a.m. with a service following at 11 a.m. at St. Therese Catholic Church, Mooresville.
Details for LIVE access are below:
Livestream start time: 10:57am
Livestream end time: 12:20pm
The broadcast can be accessed LIVE from https://www.sainttherese.net/mass-livestream
Viewers should scroll down the page and click the arrow in the center of the StreamSpot viewer to start watching the stream. (It will say "Live" in the upper left corner beginning at 10: 57 a.m.)
To access the broadcast after the funeral: The broadcast can also be watched from the Mass Livestream page on our website for one week after the funeral has ended. Viewers will need to click in the StreamSpot viewer, then click the option for "Previous Broadcasts." From there, use the arrows to scroll through the broadcasts to get to the funeral and then click the picture to play the broadcast.
Cavin-Cook Funeral Home & Crematory, Mooresville, is serving the Rocco family. Condolences may be made to the family at www.cavin-cook.com.