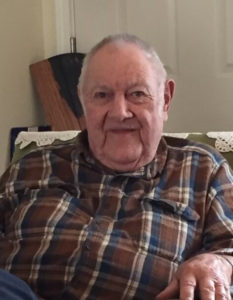 Johnnie Richard Wilhelm, 85, of Troutman, N.C., passed away on Thursday, June 9, 2022, at Gordon Hospice House.
Johnnie was born on February 19, 1937, in Iredell County, N.C., and was the son of the late Johnnie Eugene Wilhelm and Margaret Freeze Wilhelm. He loved beach fishing in his younger years. He was an avid gardener and enjoyed giving the produce he grew to his friends and family. He was a member of the Troutman Volunteer Fire Department.
In addition to his parents, Mr. Wilhelm was preceded in death by his wife, Ruby Lipe Wilhelm; brother, Billy Wilhelm; sister-in-law, Carolyn Wilhelm; and son-in-law, John Gilreath.
Johnnie is survived by his two children, Joyce W. Gilreath and Richard A. Wilhelm; three grandchildren, Jeremiah Gilreath (Danielle), Benjamin Gilreath, and Daniel Gilreath (Kirby); and three great grandchildren, Luke Gilreath, Sadie Gilreath and Cora Gilreath. Also surviving is his sister, Carolyn Bass (David).
A visitation will be held from 11 a.m. to 12 noon on Monday, June 13, at Troutman Funeral Home with service to follow at noon. Burial will follow the service at Iredell Memorial Gardens.
Memorials may be made to Gordon Hospice House, 2341 Simonton Road, Statesville, NC 28625.
Troutman Funeral Home is serving the family.