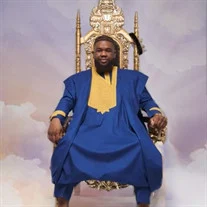 Joshua C. Forkiner, 34, of Mooresville, N.C., passed away on Monday, October 17, 2022. He was born on February 23, 1988, in Baltimore, Md. Joshua is the son of Angela Chun Forkiner and Gregory Jones.
Joshua started college at 17 and received his master's degree in political science from Wilberforce University in Ohio. He worked for JP Morgan Bank in Arizona and was owner of J. Opulence Candle Company. He enjoyed making candles and was an excellent cook and baker. Joshua loved spending time with his family especially his niece and nephew.
He was preceded in death by his husband, Landry Forkiner.
In addition to his parents, Angela and Gregory, he is survived by his brothers, Jamal Forkiner (Candice) and Gregory Jones; aunt, Deidere Kpodo; nephew, Jamal Forkiner Jr.; niece, Zoe Forkiner; godson, Kamaru Hartl; cousins, Dorian Hopkins, Robert Greene III, and Barbara Greene; and a host of cousins.
The family will hold a lantern release in his honor on January 1, 2023, at Huguenot Park in Jacksonville, Fla.
Cavin-Cook Funeral Home & Crematory, Mooresville, is serving the Forkiner family. Condolences may be made to the family at www.cavin-cook.com.