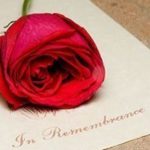 Judith Ann Roehrig Ericson, 84, of Mooresville, N.C., passed away on Sunday, March 20, 2022. She was born on May 31, 1937, in New Rochelle, N.Y., to the late Charles and Emily Bernson Roehrig.
She loved animals, nature and was environmentally conscious. She was generous to a fault, for she would help anyone in need. She loved her family and they loved her dearly. She will be greatly missed by all who knew her.
In addition to her parents, she was preceded in death by her loving husband, John Ericson, sister, Beverly McLean; and son, Michael Ericson.
She is survived by her sons, Chris Ericson (Irma) and John Ericson; granddaughter, Elizabeth Ericson; and nephews, Billy McLean (Jean Marie) and Donald McLean.
A memorial service will be held at 1:00 PM, Saturday, March 26, 2022 at Cavin-Cook Funeral Home with Father Mark Lawlor officiating.
Cavin-Cook Funeral Home & Crematory, Mooresville, is serving the Wright family. Condolences may be made to the family at www.cavin-cook.com.